Strike Force pest Co is one of the best pest extermination company providing Pest Control services in Red Deer, Sylvan Lake and surrounding towns. The only way to eradicate and manage pests is to first identify the problem. The problem is correctly addressed when you specify the type of pest in your home or workplace.
In Red Deer, Alberta, residential and commercial house owners may suffer from pests like mice, bedbugs, flies, ants, squirrels, insects, cockroaches, spiders, birds, wasps, silverfish, gophers, pigeons and other  flying & crawling insects. The semi-aquatic ecosystem offers the best conditions for growth of these pests. When the seasons change, the pests will have to move indoors.
As you get to understand the nature of our company, you will come to know that we do not undertake any treatment or control procedure before inspection. The essence of an inspection is to identify the pests that lurk around your house and the level of infestation. We will also need to monitor the pests using mechanical and optical tools or equipment to further boost the inspection process.
When we come up with a full report on your situation, then we will inform you of the treatments required to permanently exterminate the pests. In the end, it is up to you to use your discretion in determining the final action that should take place in your premise.
The treatments that we use are recognized by the Canadian authority and they include baiting, trapping, and chemical application. Our established customers have developed trust with us such that we are always invited to do weekly or monthly routine inspection to ensure that the problem is totally resolved. We research on the issues that may lead to the survival of the pests as we react proactively to the needs. We involve you in the final stage where your opinion in customizing suitable programs counts.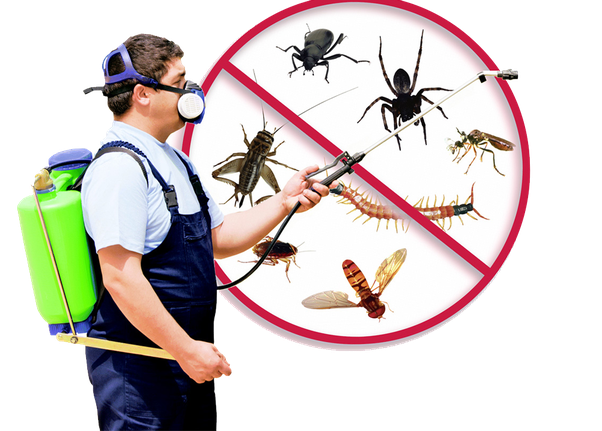 High Quality Residential and commercial pest removal
Strike Force pest Co is not biased, it has stretched its horizons to provide high-quality residential as well as commercial pest removal services in Red Deer. Since most of our technicians are experts in the field that work hard to ensure our customers get fast, safe and environmental- friendly extermination solutions. Our services are tailored to fit a wide range of industries, so do not be surprised when you find us in factories and other commercial establishments. The fact that our service is flexible is a guarantee that we use cutting-edge technology and simple management techniques to get your peace back.
Strike Force is the preferred Pest Control company of residents of Red Deer and Sylvan Lake due to our lowest price and service guarantee